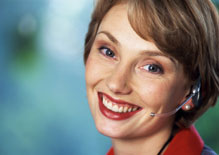 Customer Service
Welcome to the Starting a Catering Business Customer Service Center. We value your business and want to ensure that you receive the highest quality customer service possible. Our customer service center is set up to help you answer any questions regarding your order.
Please use the form below to email us and one of our customer service representatives will contact you to help answer any of your specific needs.
"We welcome you to our family and wish you success in your journey towards starting your own successful catering business."

Starting a Catering Business
1563 Solano Ave., #306
Berkeley, California 94707
Copyright All rights reserved.